Biscuits machine Chinese market is not easy to make a living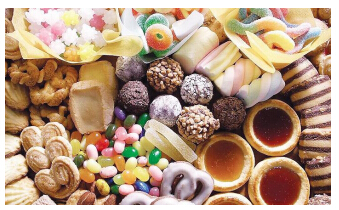 Although Hsu Fu Chi
biscuit machine
in time for the Spring Festival has been vigorously marketing, but look at the performance of food giant Nestle announced last year, and its bag of two local companies - Hsu Fu Chi and Yinlu, showed weak growth in sales, "not to force" phenomenon; moreover, from food giant Mondelēz International was informed by the person concerned, the "take-global" Oreo flagship product in China is also significant sales decline.
Nestle China market performance slowdown
New Year, Nestle released its 2014 results. Data show that in the past year to achieve full-year sales of 91.6 billion Swiss francs, an organic growth rate of 4.5%. Nestle Group also released 2015 outlook, hoping to about 5% organic growth and improved profitability.
It is predicted that, in one of the world's major markets Nestle food consumption - the Chinese market, it will usher in a major challenge. It is reported that Nestle China market slowdown, in addition to infant nutrition, Nestle Waters and Nestle professional catering sector, has been Nestle acquisition of Yinlu and Hsu Fu Chi, the two companies are different levels of earnings growth appears weak state. It is worth noting that its 2013 annual report, especially Nestle also "stressed" Yinlu been strong, with honors; a year later, Nestle has said 2014 silver heron is "difficult in the performance report year. "
It is reported that after the 2014 Results Announcement, Nestle Chief Financial Officer Gongwan Ren said: "In the third quarter of last year, Nestle has been talking about a slowdown in Asia, Oceania and Africa region in China, Oceania, our performance was particularly weak China has some. unique challenges. "
Seemed to feel a crisis of survival, Hsu Fu Chi began to actively adjust product. "Including chocolate, candy, etc., we have carried out a formula improved or innovative upgrade." Hsu Fu Chi, a responsible person said. I understand that in the confectionery category, Nestle 2014 Granville entire category are declining, and this made it to the inventory and price adjustment and other measures.
Oreo sales decline
Similarly, from another food giant - Mondelēz International was informed by the person concerned, its best-selling product for many years the star Oreo sales continued to decline in the Chinese market last year. In early 2014, Mondelēz International aspects had announced that fiscal year revenue decline was partly due to the Chinese market for Oreo biscuit preferences decline cookies distributors surplus library.
According to relevant insiders, Oreo indeed continued to emerge more flavors to suit the Chinese market, but its sales decline seems to be difficult to reverse this trend in the short term, due to the consumer or bored after a favorite for years.
Part categories by high-calorie high-sugar "fall from grace"
"Consumers are very respected early Nestle, Mondelēz International brings a variety of global best-selling products, and even become its fans for many years." An industry watchers say, but with the younger consumer groups declining brand loyalty, for Fresh produce chase things and for certain types of products easily and rapidly cooling the food market still want to rely on "a fresh recruit" all over the world have been very difficult.
"Coupled with more and more brands to enter the country, scouring the sea food
biscuit machine
is gaining popularity, which means more categories of snacks are into the Chinese market, will continue to disperse the original brand of consumer interest; and to enhance the quality of life in urban population After strengthening the concept of health, it may result in some categories because of high sugar and high-calorie 'favor'. "its introduction, thus, both for foreign food companies, it is necessary to adapt to market changes, not only to the packaging or endorsement slightly change.